When it all comes down to it, great managers get results. How do you get results? It's not planning, it's not charisma, it's not even passion. All of those things are great but useless without these 3 things.
If you are not doing these 3 things, and doing them well, you are probably going nowhere fast. That's a strong statement, let's see if you disagree… comments welcome!
1. Prioritize
If you just do whatever you think of, you are going to get behind. You MUST prioritize those things you KNOW will get results above those things you THINK will get results. And even those things you just think will get results, prioritize those too, to the ones you think will be most likely to get the results.
PRO TIP – Every morning, get on an exercise bike and open http://toodledo.com or http://trello.com (2 good online tools). Prioritize tasks to ones you think are most important to get results.
2. Draft Quickly
If you aren't getting things done quickly, you'll never even get through all the important things, let alone to those things you think will get results. The best managers and employees create drafts of stuff (whatever it is) very quickly. Then, they refine the draft later up until the point where the quality meets expectations, then stop. They don't over-engineer, over-design, or over-think their work: it's done it's done. Ship it. This is a key to shipping, get to a draft and see if it's good enough. Ship when it is.
PRO TIP – Writer's block? Just write it in super simple plain English. That usually reads better anyways. Remember, emails should be 2 or 3 sentences MAX! I like to send emails of 4 or 5 WORDS when I can.
3. Delegate / Get Help Fast
Overloaded managers need to learn this trick: find someone you trust and ask them to "own" part of your project. This is not asking for group-work, this is asking them to "own it" and get it done. I've blogged a lot about ownership, and for good reason… it's been a key to my personal success for years. Not having it, but giving it out!
Not a manager? This applies to you too. Delegate ownership of your work if you are overloaded. Even better, ASK FOR HELP FAST! If you are blocked, even 1% blocked, asking for help to get unblocked will keep you moving, make your boss happy, and more importantly, teach you something that will probably prevent you from getting blocked again in the future.

PRO TIP – Develop skills that help you get unblocked. For example, learn how to Draft Quickly! Also, learn how to "make a simple website".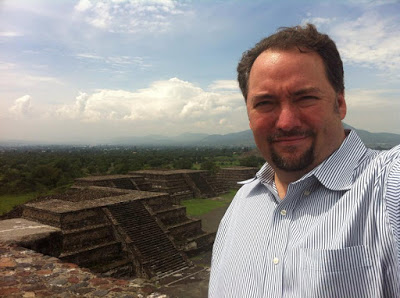 Harlan T. Beverly, PhD on a Business Trip to Mexico